Paisley Office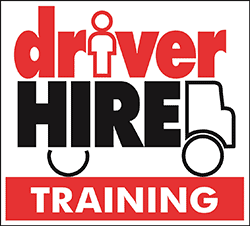 Address
22 St. James Street
Paisley

Renfrewshire
PA3 2JR
Manager
Graeme Edgerton
Telephone number
0141 887 7681
---
Opening Hours
Mon-Fri: 8.30am – 5pm
(may vary, please contact office to confirm)
All Driver Hire offices offer a 24/7 phone service
Services we provide
Driver CPC Training
Logistics Recruitment Services
Online Licence Checking
Other information
What's on offer?
At Driver Hire Paisley we believe that Driver CPC training should be more than simply a box-ticking exercise. Taking an annual day out of your work schedule for job-related training should be an investment for both the driver and their employer. That's why we offer an extensive range of courses – nineteen in total – covering everything from revision through to acquiring new skills.
When do we run courses?
We don't run courses on a fixed day of the week or particular week of the month. Our experience has shown that it's best to select dates throughout the year that we think will suit you best and invite you along. The winter months tend to be the most popular.
Our facilities
Depending on the numbers attending we can run courses for smaller numbers of Driver CPC trainees at our office on St James Street. For bigger groups, there is a dedicated training room at 119 Renfrew Road, which is close to our office full details of the location will be provided with the delegates joining instructions. Tea and coffee making facilities are freely available at both venues, but we don't provide lunch. However, there are plenty of food outlets to suit a wide variety of tastes within a short walk.
Our trainer
Graeme Edgerton, the owner of Driver Hire Paisley, leads all our Driver CPC training courses. He's an expert trainer having completed twelve years as a Driver Hire trainer both on Driver CPC and other industry related courses. Before that, he taught IT skills.
This is how Graeme sums up his approach: "I enjoy the interaction with drivers in the training room. I learn a lot from them and always make it clear that I'm not there to teach them how to do their job. A lot of what we do is revision – things they already know or thought they knew. So if attending a Driver Hire Driver CPC course alerts them to something they'd forgotten which they can take away from the course, then it's job done. As you'd expect, our module on Drivers' Hours continues to be the most popular for drivers and employers alike."