Social distancing rules mean that classroom-based training is not currently available. However, in line with Government rules, we are successfully delivering training online. Join our virtual classroom from the comfort of your own home!
Bristol Office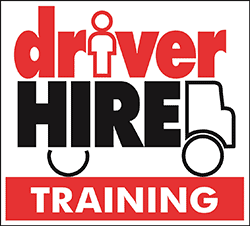 Address
Redwood House, Brotherswood Court
Almondsbury Business Park
Bristol
Avon
BS32 4QW
Manager
Terry & Sophie Hughes
Telephone number
0117 902 0222
---
Opening Hours
Mon & Tues 8.00am – 4.00pm
Weds 8.00am - 4.30pm
Thurs & Fri - 8.00am - 4.00pm
(may vary, please contact office to confirm)
All Driver Hire offices offer a 24/7 phone service
Services we provide
Driver CPC Training
Logistics Recruitment Services
Online Licence Checking
Other information
Training that pays
If you're giving up a day's work to complete some Driver CPC training, then it's up to your training provider to make sure it's a day well spent. That's how we see things at Driver Hire Bristol. It's our aim to ensure the training we deliver is relevant, will enhance professional skills and is delivered in a way that makes it accessible, lively and interesting.
Our Trainer
And that's the aim of our trainer, Andy Porter. Andy has been delivering Driver CPC training at Bristol for the past two years. Before that he served for 20 years as Crew Manager with Avon Fire Service. He was also an Operational Officer and a Blue Light Response Driver. Whilst with the Fire Service, Andy also added both managerial and teaching qualifications. He's held a category C HGV licence since 2004.
Andy is passionate about Driver CPC training. He prides himself on the quality of the teaching he delivers. That's why he continues to receive excellent feedback scores on post-course analysis forms.
Our Courses
Driver CPC training at Bristol – the low down
Whether you're a relative newcomer to the industry or a seasoned industry professional you'll benefit from Driver CPC training with us. Feedback tells us that other drivers found it useful to refresh their knowledge of industry law, learn more about road hazards as well as updating their knowledge of safe loading and unloading.
The modules we offer are
EU Drivers Hours & RT (WT)R (3.5hr)
Fuel Efficient Driving (3.5hr)
Delivery Driving (3.5hr)
Digital Tachograph (3.5hr)
Health & Safety A (3.5hr)
Health & Safety B Site & Transport Related (3.5hr)
Driving Commercially in the UK (3.5hr)
Dealing with On Road Occurrences (3.5hr)
Road Traffic Laws (3.5hr)
Customer Services (3.5hr)
Safe Loading & Unloading (3.5hr)